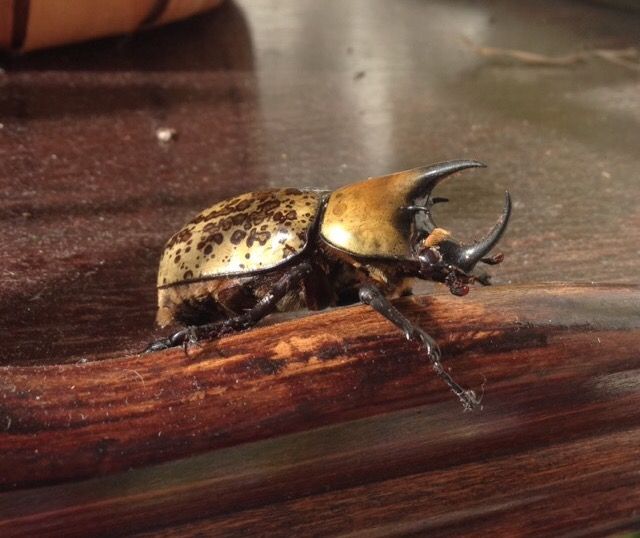 (This is one of my boss' beetles...yeah, I have the coolest job.)
Go, little Fury! She's the first of her puppy kind to start being trained for a canine anti-poaching unit. She's adorable and saving the animals. (And the baby elephant gif at the bottom is too cute.)
In the reading world, I'm a huge horror genre fan (Yes, Stephen King!) and here's a list of 10 books that will haunt your dreams.
Not all anger needs management. It just needs to be recognized as constructive or destructive.
I am one of those terrible people that reads the synopsis of a movie without ever seeing it. I'm obsessed with doing it. And I just found The Movie Spoiler.
This is a really interesting article about consuming protein and age.

I have a STRONG aversion to the words "retard" and "retarded". Here's an article on why you should stop using them.
This bag in taupe is amazing.
I'd like to try this stew recipe this fall.
I'm totally gearing up for Halloween and this ring is perfect.
Follow