I picked up the
Sex Bomb
bath bomb from Lush
a while ago
, but I've finally found time to use it!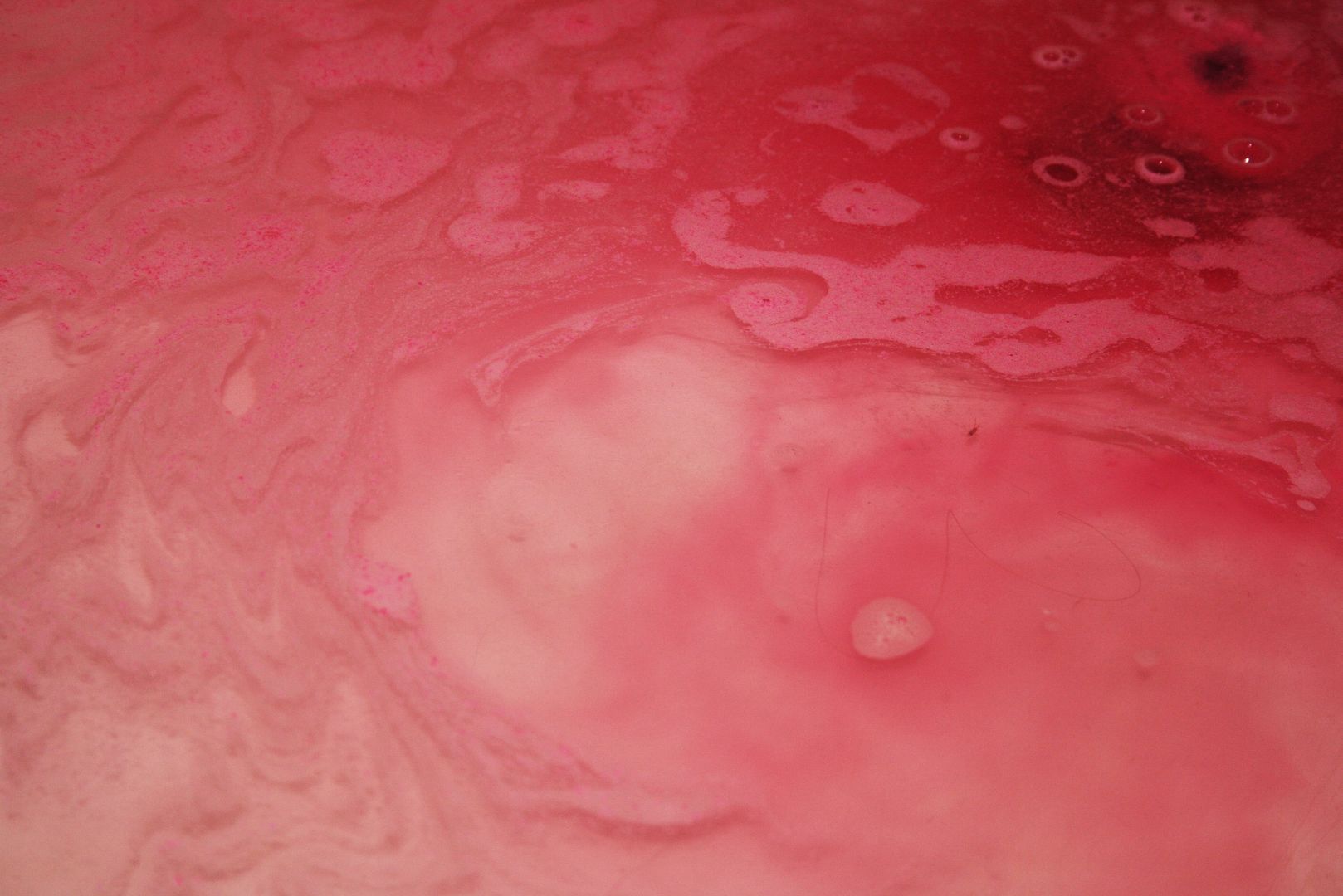 This was my first bath bomb from Lush. I had tried other bombs from other places and I was not impressed. I dropped this baby into the tub and it instantly started foaming. Check out that gorgeous magenta!
It was really relaxing and my skin felt moisturized and smooth both during and after the bath. I can't smell, so I can't attest to if the bomb retained any scent, but it fizzed slowly and hung around for a while.
I'd heard complaints of the decorative flower not dissolving, but the one in my bomb was nowhere to be found afterwards, so I had no cleanup as there wasn't any residue left after I drained the water. That was a big plus as other bombs have dyed my tub red!
I'd definitely get another Sex Bomb!
Follow