I turned 26 at the end of April. No, I don't want to talk about it. I've had about six mid-mid life crises. But I did have a great trip out to Tennessee to see my mom!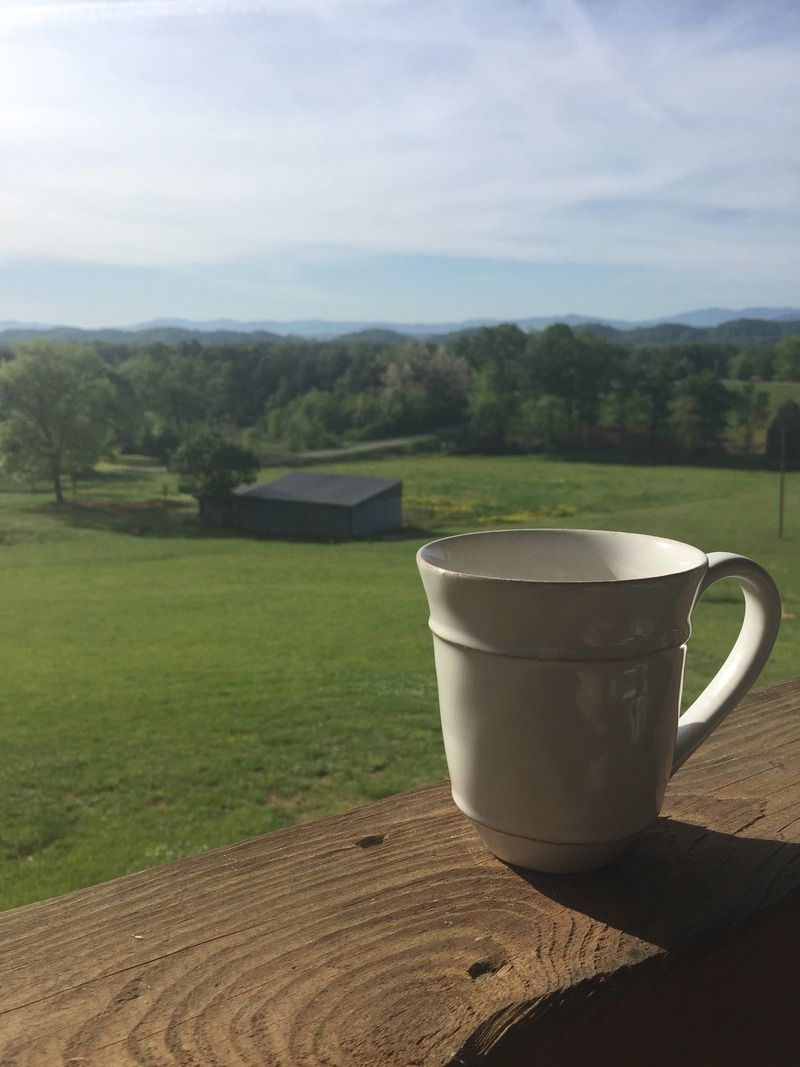 We packed up and went out Tuesday evening and had a great time. We jammed to
Amazon Prime Music
all the way out. It was a gorgeous day to travel.
We didn't get out til later that evening, but Mumma had made some delicious spaghetti (as always) and then, after six hours of travel, we went to bed. She even had the birthday flag out for me!
Wednesday we woke up, got ready, and headed to Knoxville! All of my photos from Knoxville and Market Square were on Snapchat and apparently I didn't save any of them. That's how much fun I was having! We had lunch at
Yassin's Falafel House
, which I loved, but they aren't huge falafel fans. There was a dog store in Market Square so of course I had to go in. And come out with
mixable dog ice cream
and a new hardcore chewer toy.
Thursday we took it easy and took naps on the couch or out on the hammock. The weather was
gorgeous
!
Friday we went out to
The Island
in Pigeon Forge. I'd never been, and it was a nice little shopping experience - definitely check it out. And there's a
Margaritaville
! I'm not a Buffett fan in the slightest, but we had great margaritas (
definitely
try the Last Mango in Paris) and they had veggie burgers!
We strolled around the shops and I checked out two candy stores since I like to see what other places do compared to the shop I work in, picked up some taffy, and stopped at the
Ole Smoky Moonshine
distillery and did a small wine tasting at
Bootleggers
. We picked up a bottle of blueberry and peach to bring home.
It was a pretty fantastic trip and I had a very happy birthday. ♥