These posts are a great source of joy for me and I can't explain why. More empties this month. :)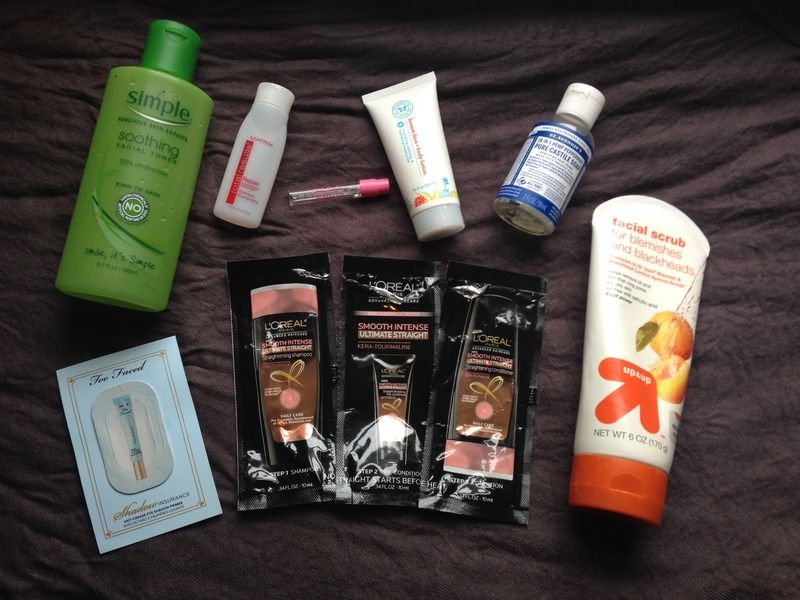 Simple Soothing Facial Toner
// I've had this toner for
forever
and I've been using it every day! Sadly, Simple tests on animals so I will not be repurchasing.
Matrix Total Results Repair Shampoo
// This was a hotel bottle that I took with me when we went on a trip. It was pretty good shampoo but Matrix isn't cruelty free.
Estee Lauder Pleasures Sample
// I don't remember requesting this sample, but somehow I got it. It smelled alright, but I'm not a big perfume gal so that combined with Estee Lauder not being cruelty free, I won't be getting this again.
up & up Apricot Facial Scrub
// When I exfoliate my face I like to have a product that I can feel working - this did that. Unfortunately, like I've said before, up & up isn't cruelty free.
L'Oreal Smooth Intense Ultimate Straight Shampoo, Pre-Conditioner, and Conditioner Samples
// They worked. But 1) not cruelty free, and 2) I have enough to do in the shower, I don't need to "pre-condition", too.
Too Faced Shadow Insurance Eyelid Primer
//
cruelty free
// I received this in a Sephora order, and there was quite a bit of product in this little sample. I got a use out of it, and initially the product is very wet. It takes a smidge longer to dry than the primer I use now. However, it gets nice and tacky and provides a nice setting for eyeshadow. I'd try out the full size if Too Faced removed the animal products.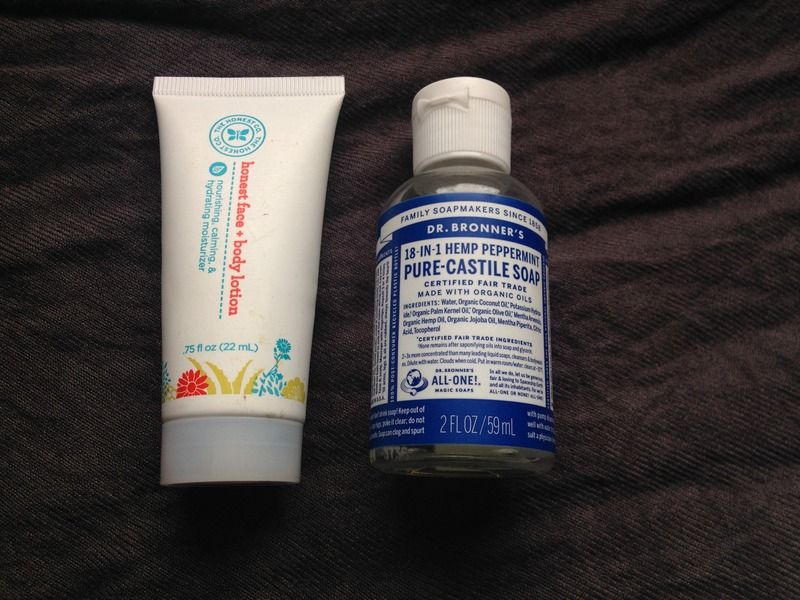 The Honest Company Face & Body Lotion
//
cruelty free & vegan
// I liked this lotion at first. Then about ten minutes after I applied it to my hands, they felt dry. If I was given a tube of this I'd use it, but I don't think I'd spend money on it.
Dr. Bronner's Pure Castille Soap in Peppermint
//
cruelty free & vegan
// I grabbed a sample size of this at Target one day and I enjoyed it. I used it as a body wash (though it has tons of uses) and I definitely want to try out a full size.
That wraps up another empties post. Yee! What have you used up lately?
Follow