The second round of empties! There weren't quite as many this month, but I manage to finish up a few things I've been trying to get out of my way.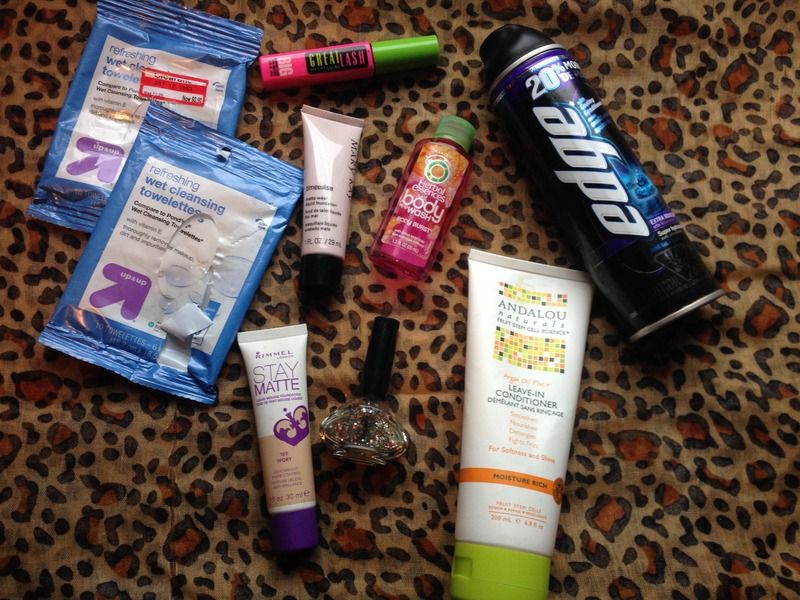 Maybelline Great Lash Mascara in Blackest Black
// I think almost everyone has had a tube of this at some point. It does the job, but isn't cruelty free so I won't be repurchasing.
up & up Wet Cleansing Towelettes
// This is the last of the clearance stash of these guys. Like I said before, I won't be repurchasing these because they're not cruelty free.
Mary Kay Time Wise Matte-Wear Liquid Foundation in Beige 3
// When I was in a wedding two years ago, we had a Mary Kay lady do our makeup. She did a phenomenal job, so a few months later I picked up the foundation at a MK party I was invited to. This is that foundation. Now, though, it's too dark for me and it's time has come. Mary Kay sells in China so they're not cruelty free, so unfortunately I won't be repurchasing.
Herbal Essences Body Wash in Body Burst
// This was a sample I got in the mail
ages
ago and I've just finished it. While it was a decent body wash, Herbal Essences isn't cruelty free, so I won't be getting a full size!
Rimmel Stay Matte Liquid Mousse Foundation in Ivory
// I LOVE the way this foundation blends when you first put it on. However, I've had it a while and it's started to cake as the day goes by so I think it's past it's prime. Another brand that isn't cruelty free, so I'll have to stick with my e.l.f. foundation.
Funky Fingers polish
in Confetti
// It's gotten gloopy. I wasn't a fan of how hard it was to apply. I won't be repurchasing.
Edge Extra Moisturizing Shave Gel
// It's shave gel. It did it's job. I didn't see how it was "extra moisturizing", but it was okay. I'm eager to switch to a natural shaving cream once I go through my coupon stockpile, so I won't be getting this again.
Andalou Naturals Leave-In Conditioner
//
cruelty free & vegan
// I absolutely love this conditioner. It smoothes frizz and leaves your hair feeling better overall. It has argan oil and the first ingredient
isn't water
like most conditioners. This is the second bottle I've been through and I am definitely going to purchase this again.
Send me your recs and links to what you've finished this month! ♥