When I took a
trip up to see Jess
, we stopped by
McKay Used Books
and I grabbed some titles. Here they are!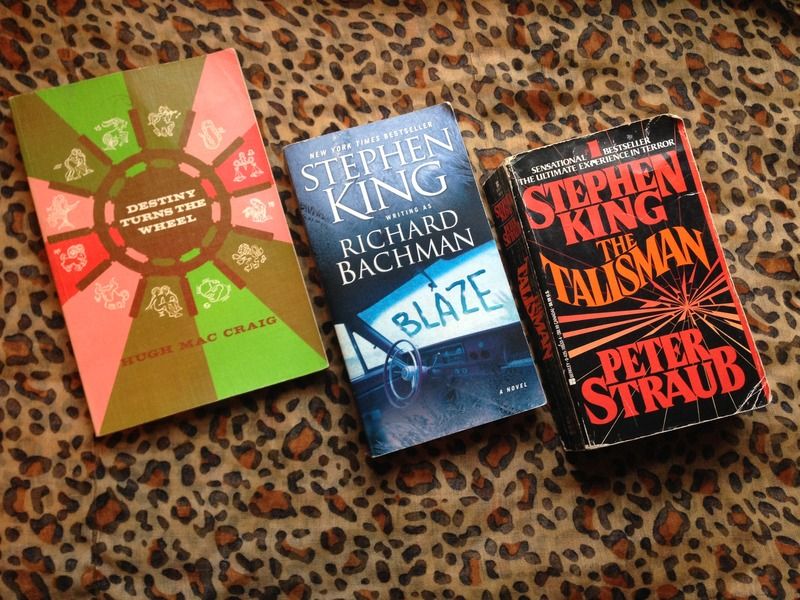 I've been
really
slacking on my reading lately, and with
so many
books on my reading list, I've only managed to skim
Destiny Turns the Wheel
. I hadn't seen
Blaze
in stores before, so I snagged that and
The Talisman
. I've read Black House and was a little lost, so I'm excited to read this one and be filled in.
Currently I'm reading
The Jungle Book
by Rudyard Kipling (which you can get free on iBooks!) and I hope to read
The Wide Window
#3 by Lemony Snicket soon. I think my "to read" list changes every time I make write one of these posts, so who knows what book I'll really be reading next,
Add me as a friend on Goodreads! I love seeing what everyone is reading.