While out visiting my mother for our Christmas, we stopped in downtown Morristown and I picked up a few things at
Toadily Candles & Soap
, an adorable little shop with a penny tiled entryway and a giant toad in store!
All of their candles were half off, so I snagged a
Toadily Cantaloupe
jarred candle. It smells amazing!
I couldn't decide on a full-size bath bomb, so I picked up a couple small samples to try, in Basil, Sage, and Mint and Just Peachy, along with an aromatherapy shower tab in Wake Up and Start the Day.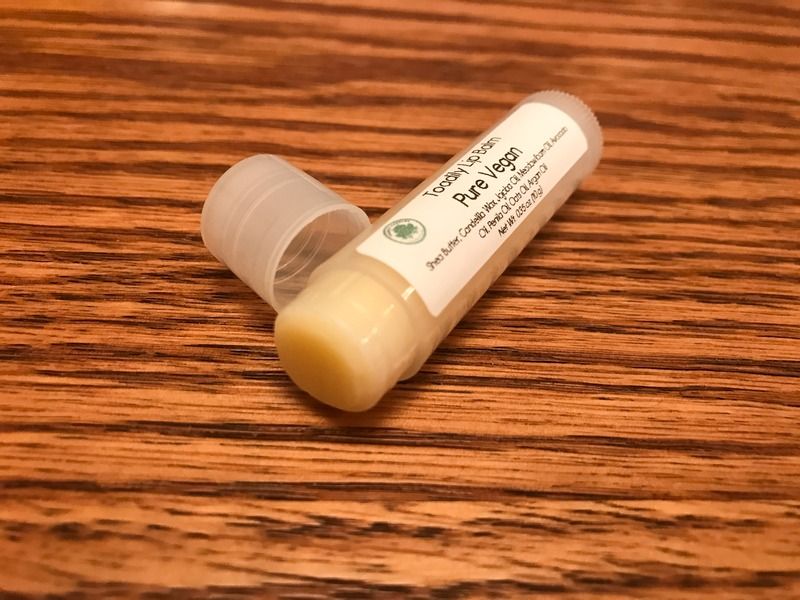 While at the register I spied their Pure Vegan lip balm and since I'm a total sucker for lip balm, I brought home one of those, too!
If you're in the area or just love bath products, Toadily is cruelty free and lots of products are vegan. Check them out!
Follow