After the TWO empties posts in December, my little empties basket is pretty bare. But here they are!
Clinque Rinse-off Foaming Cleanser
// Another nail polish remover-esque cleanser. This one was much more bearable than the previous two, but I wouldn't buy this again.
Aveeno Skin Relief Gentle Scent Body Wash in Nourishing Coconut
// This was a mild body wash that was fairly decent, but Aveeno isn't cruelty free, unfortunately, so I won't be getting a full size.
Aquafina Flavorsplash Hydrating Lip Balm in Color Me Kiwi
// My first ever finished lip balm! I've had this little tube for
forever
. It wasn't as hydrating as the name leads you to believe, but it was decent. I'm not even sure if these are made anymore, but I'll stick with my Hurraw balms.
Up & Up Nighttime Sleep Aid
// I have a tendency to not be able to fall asleep, so I use over the counter sleep aids sometimes. This is a fairly decent one, but I have more vegan melatonin on the way that I'll probably stick to.
The Body Shop Satsuma Body Polish*
//
cruelty free
// I really liked this little tube of body polish! It was creamy but exfoliating. Unfortunately, I missed a honey ingredient, but I'll definitely be trying others!
Eucrein Skin Calming Daily Moisturizing Creme
// This was a cheap coupon purchase forever ago and I'm slowly working my way through tons of lotion. After a few uses this made by skin itch, so it was destined for the empties bin.
The Honest Company Face + Body Lotion
//
cruelty free & vegan
// Meh. This was a run-of-the-mill lotion, nothing spectacular.
The Body Shop Poppy Seed Scrub in Smoked Poppy
//
cruelty free & vegan
// I enjoyed using this scrub and it lasted a long while. I can't seem to find this anywhere, so I think it's been discontinued, unfortunately. I'd definitely buy it again if I saw it!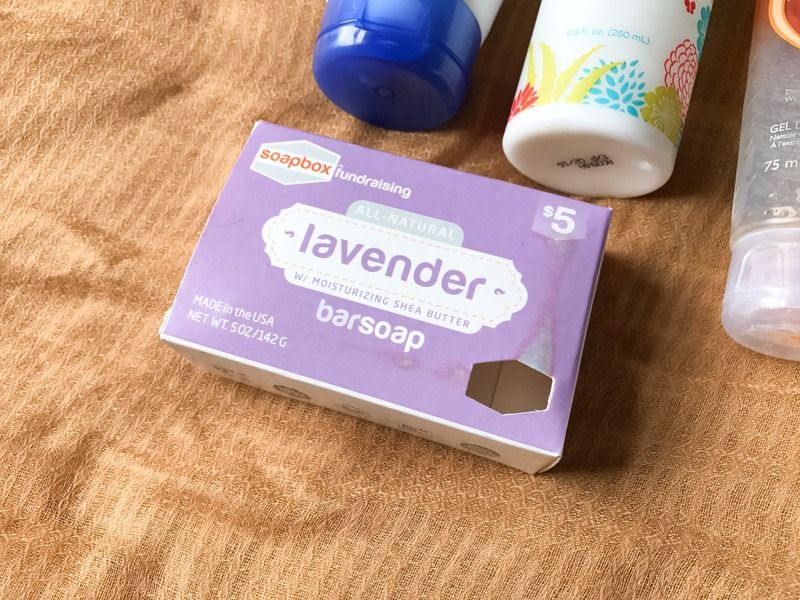 Soapbox Bar Soap in Lavender
//
cruelty free & vegan
// I'm not usually a bar soap fan, but this stuff is fantastic. I recommend Soapbox to everyone who wants a cruelty free and vegan option that's pretty easily found. I picked this up at Marshall's for only $1.99, so I plan to pick them up every time I see them! This bar is great for evening showers because the lavender is noticeable. It lathers well and doesn't leave my skin dry.
That wraps up another month!
Follow