Another month of digging through my trash! Here's what I used up this month. As always, I'm still working through old products that aren't cruelty free or vegan from my couponing days, and I'm human so sometimes I miss an ingredient.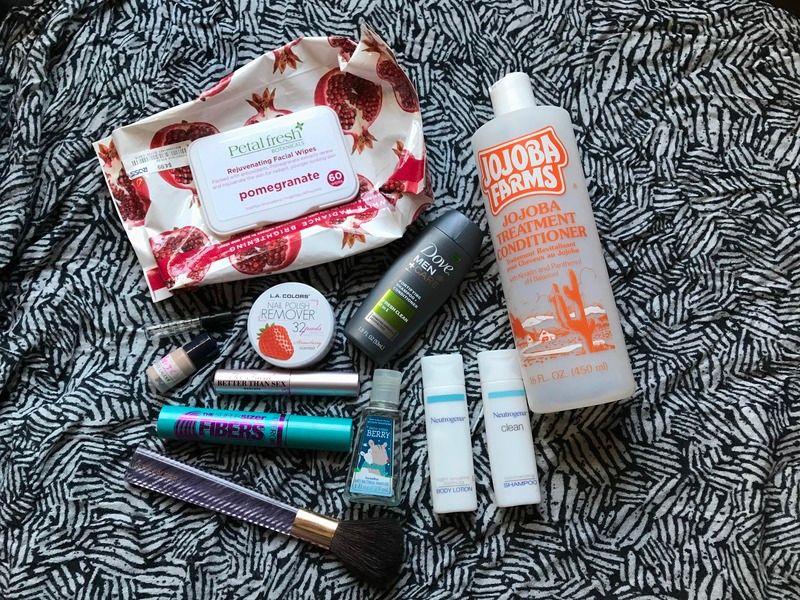 Petalfresh Pomegranate Rejuvenating Facial Wipes
//
cruelty free and vegan
// I like to pick these wipes up at Ross or Marshall's to get the bulk of my makeup off before I cleanse. They weren't excellent for eye makeup, but they did the job. I'd get them again.
Jojoba Farms Jojoba Treatment Conditioner
//
cruelty free
// I really liked this conditioner. It lasted me a while and was really rich, but didn't weigh my hair down. If I saw this again I'd pick it up, pending the verification of a few ingredients.
Dove Men +Care Fortifying Shampoo & Conditioner 2 in 1
// Sigh. This was a freebie with a men's body wash I got for a super low price forever ago with coupons. My father and brother both have super short hair, so they don't use shampoo, so I just used this up so it didn't go to waste. I treated it as just a shampoo, and it was fine. I wouldn't get it again.
Neutrogena Body Lotion & Shampoo
// These were hotel bottles. You know that feeling when you use a bar soap that makes your skin feel tight and dry? That's what this shampoo made my hair feel like. The body lotion was your average run-of-the-mill lotion. I wouldn't buy either of these.
Not Pictured:
Dial 7 Day Moisturizing Lotion
// I didn't see how it did any better than any other lotion. I wouldn't get this again.
Crest Pro Health Complete Mouthwash in Clean Mint
// It's mouthwash. Sometimes it would leave a purple residue in my mouth. Gross. I won't get it again.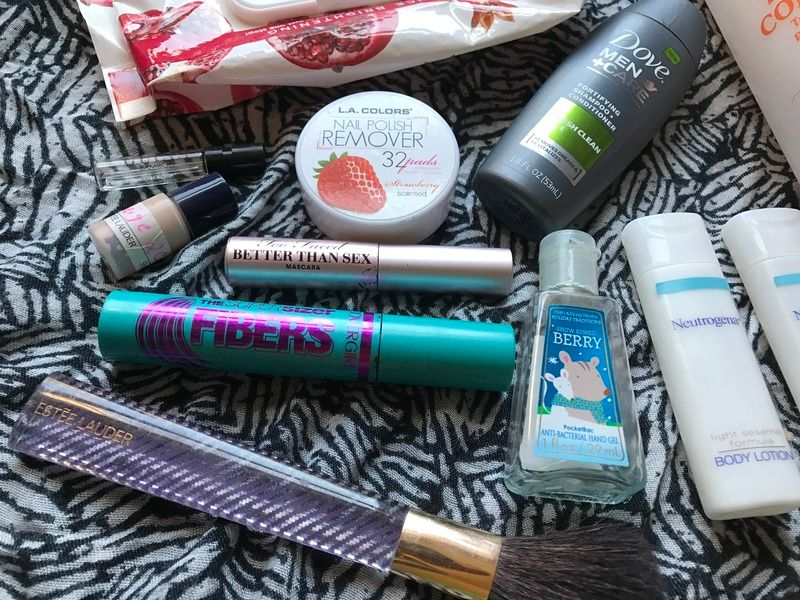 L. A. Colors Nail Polish Remover Pads
//
cruelty free and vegan
// I think in my last empties post with these in it I said I wouldn't buy anymore after this tub was used up, but I did anyway. Oops. They're fairly decent and convenient, and only $1! They do leave a bit of a residue, so I use them before I shower.
Gucci Bamboo Eau De Parfum Sample
// Meh. I wouldn't buy this in full size.
Estee Lauder Foundation Sample in Beige 2C
// I received, from a friend, three Estee Lauder foundation samples since she didn't like them, so I've been slowing using them up. This isn't the ideal color for me, so I use it sparingly and blend it a lot. The coverage is decent, but I wouldn't buy a whole bottle, especially since EL isn't cruelty free.
B&BW PocketBac in Snow Kissed Berry
// This smelled great, but B&BW isn't cruelty free, so I won't be purchasing again.
Estee Lauder Makeup Brush
// I'm not sure what kind of brush this is, but I used it for powder. The bristles had started to get manky, so I'm setting it free. I've replaced it with an EcoTools brush, so I won't be getting another.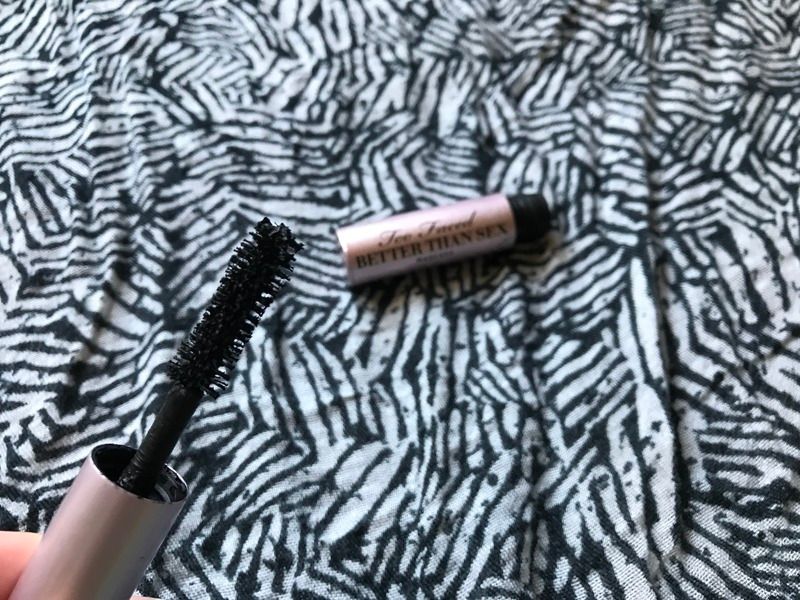 Too Faced Better Than Sex Mascara
//
cruelty free and vegan
// I absolutely love this mascara. The brush is fantastic, the formula is perfect. I just
really, really, really
hope that Too Faced remains cruelty free after being bought by Estee Lauder.
Covergirl The Super Sizer Fibers Mascara
// I received this in an Influenster VoxBox. The brush looks weird, but it works pretty well. The formula starts off REALLY wet, but works a lot better once it dries out a bit. I wouldn't purchase this, though.
That's it for this month! What have you tried lately?
Follow