I received an item from The Bath Outlet from the Glady Line in exchange for this review. All opinions are honest.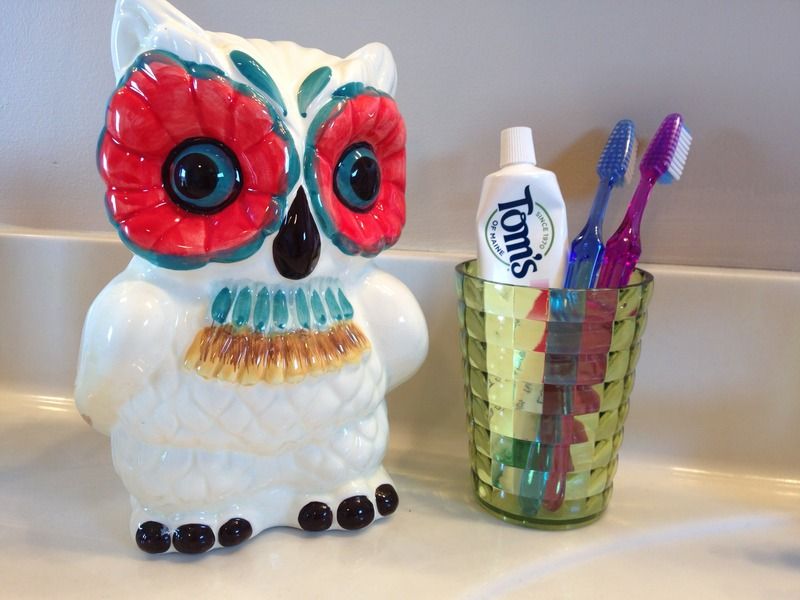 We've had this dilemma in our master bathroom.
What do we do with the toothpaste??
I really don't like having it hanging out on the bathroom counter and I didn't want to stow it in a drawer but it wouldn't fit in the little rescued glass container that we had our toothbrushes in. I'm one of those everything-in-its-place types.
In steps
The Bath Outlet
. They sent over one of their
Glady line toothbrush holders
. My problems are solved. We now have a toothbrush holder that fits everything we use to brush our teeth AND it matches our bathroom decor.
See how nicely it blends with our out-there shower curtain? I may have to pick up a couple more pieces!
The Glady line
has
tons
of great products available in several different finishes, so there's something for everyone.
Definitely check out The Bath Outlet and their
Glady line
. If you've been looking for durable, modern bath accessories, they're for you!