Back in April, I sent out an order to Sephora for a couple items. The Tarte Rainforest of the Sea Make A Splash Skin Savers collection was one of them. Honestly, I just ordered this because it was cruelty free and vegan and I needed something to get my birthday gift and samples, but I had no idea I'd end up loving the products inside!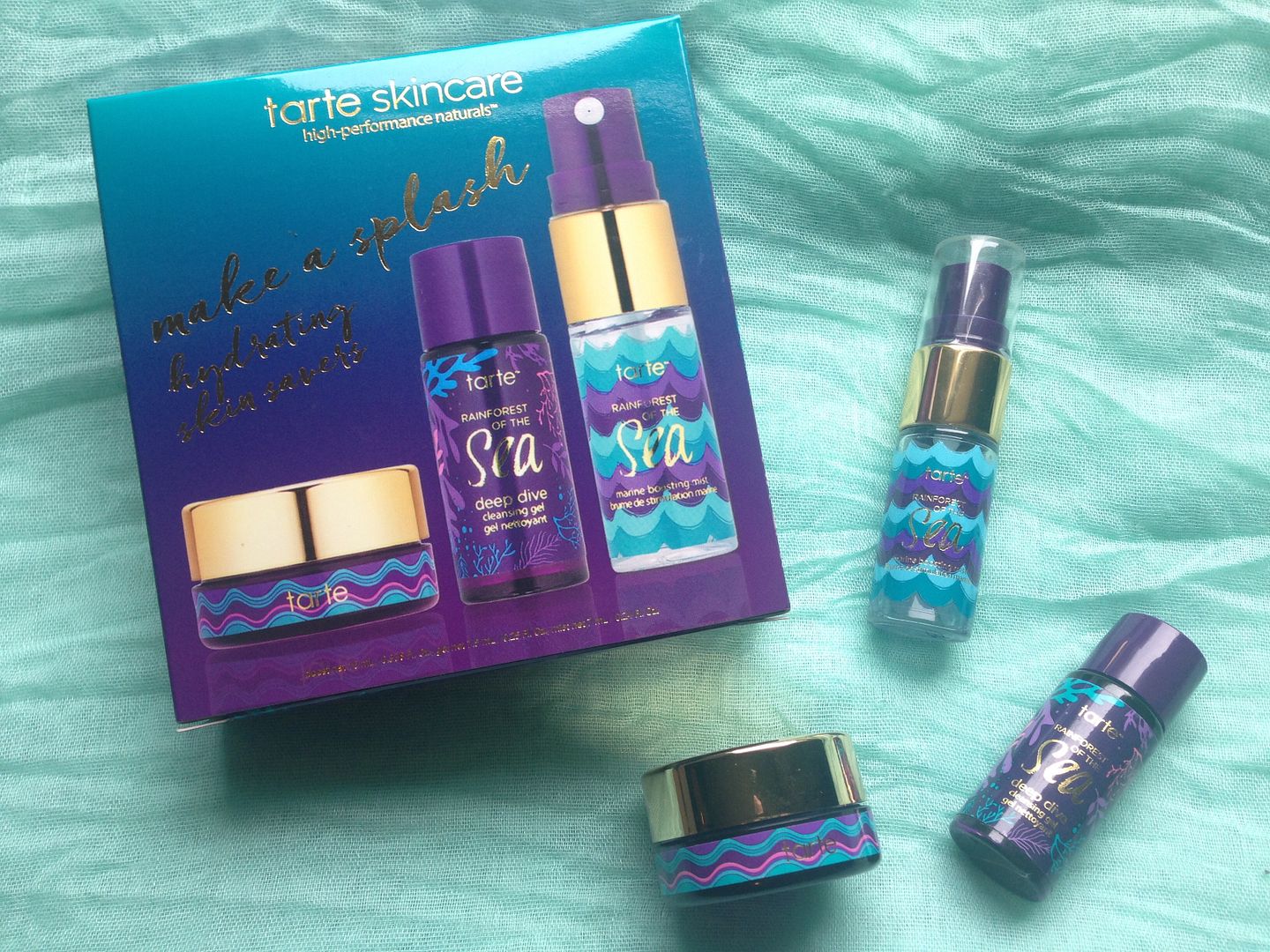 The kit came with the Deep Dive Cleansing Gel, Marine Boosting 4-in-1 Mist, and the Drink of H2O Hydrating Boost Moisturizer. It took me a while to finish them, but I don't like to review something until I've used most of it. One use isn't going to tell me a lot, is it?
I'm still perplexed by the name. Rainforest of the Sea? What? But the packaging and color scheme of this collection is on point. It's relaxing, but eye catching.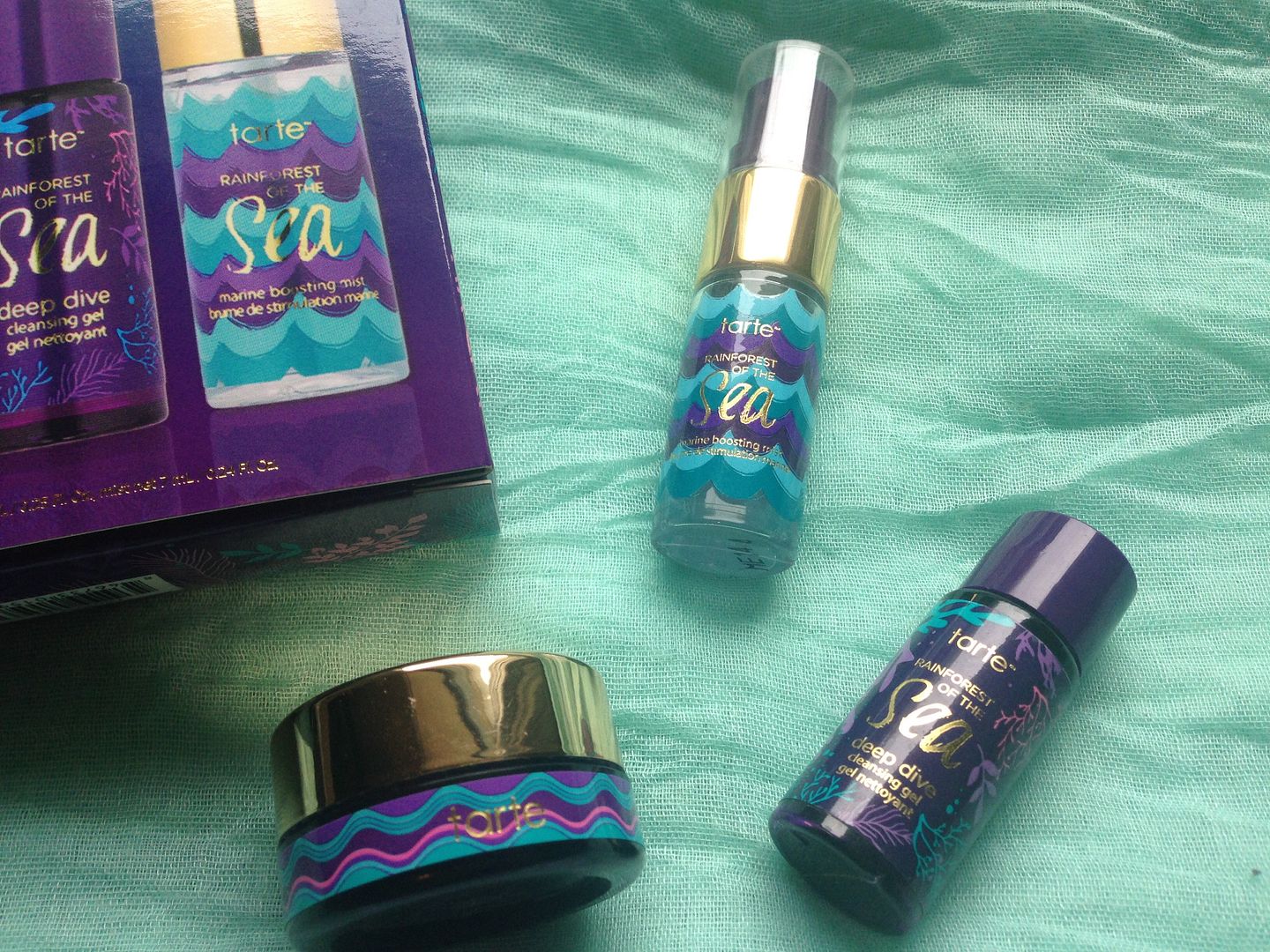 Now, onto the products!
The
Deep Dive Cleansing Gel
was nice. My skin felt fresh when I'd finished using it, but not dried out. It wasn't sticky, felt smooth on my face, and generated a little lather.
Now the
Drink of H2O Hydrating Boost Moisturizer
? It's got a long name but this stuff is fantastic. A lot of moisturizers I've tried felt like they were just sitting on my skin until they dried, but Drink of H2O soaked in well and my skin felt hydrated. There also weren't any shiny after effects!
The
Marine Boosting 4-in-1 Mist
was a new product type for me. It's supposed to be a moisturizer/primer/setting mist all in one. I was really unsure of how to use this, but I settled with spritzing it on after my toner and before my makeup. It worked well as a primer, and my skin didn't feel dried out. I don't think it'd keep anything in place if I was sweating, but for an average day I was happy with it.
All three of these items are cruelty free and listed as vegan friendly on Tarte's website. Win!
Overall?
I'd definitely buy each of these individually in full sizes
. They're all pretty solid products. I'm definitely interested in trying out other items from the Rainforest of the Sea collection.
Follow