Thursday, I met up with
Jess
in Downtown Frederickburg and we had a delicious lunch and strolled around despite the depressing heat. Our first stop was
Hyperion
, where I tried their seasonal pomegranate iced black tea.
So tasty
. If you're in the area, definitely stop in for a drink.
I don't eat out a lot downtown even though I work down there. I normally grab takeout or delivery from certain places that are super close. It was nice to be able to sit down and eat somewhere new! We had an amazing lunch at
Vivify
. Of course I had falafel.
And as typical bloggers do, we found a nice wall and snapped some outfit photos. This was more of a "I know it's going to be hot so try to find something cute but cool" outfit, but I think it worked out pretty well, haha.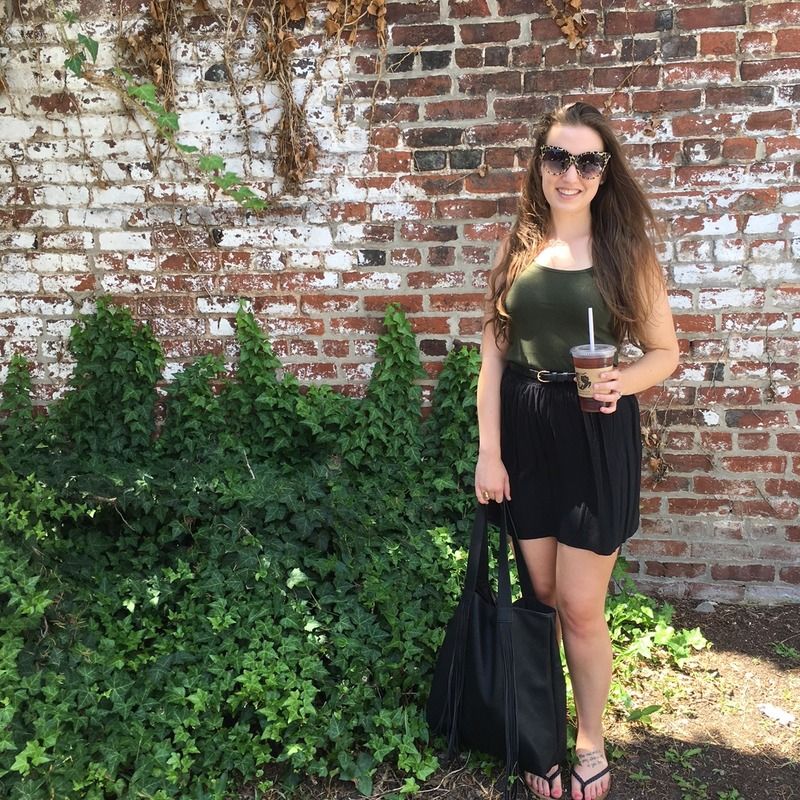 Follow