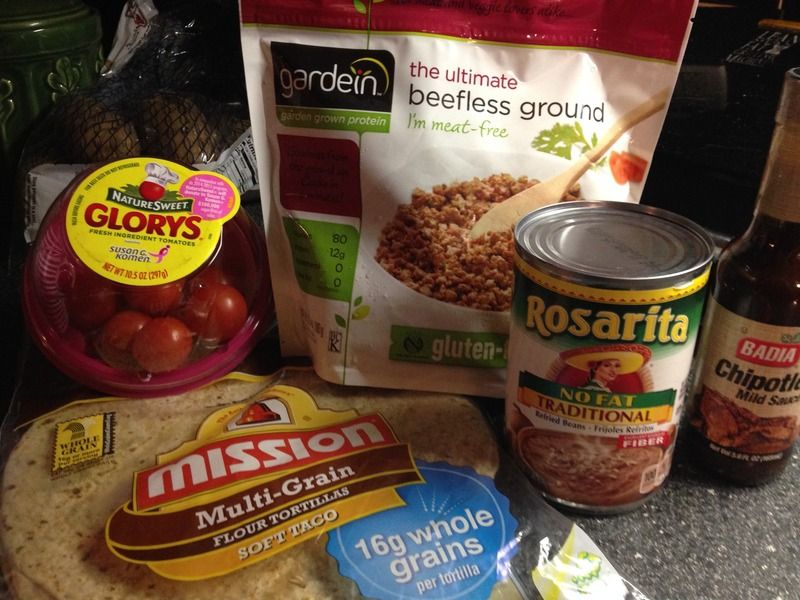 A few nights ago I made cabinet tacos. Super easy. Grab stuff from your cabinet, prepare it and then my favorite part: MAKE TACOS AND STUFF YOUR FACE! I pick up most of my taco supplies when I have
Cartwheel
deals and coupons. It's a quick and cheap dinner that's almost always on hand if you pick up things when you pass them.
Gardein Beefless Ground
cooked in a pan with chili & garlic powder (25% off deal on Cartwheel!)
refried beans (25% off deal on Cartwheel!)
multi-grain tortillas
Tofutti sour cream (leftover from making
party dip
!)
cherry tomatoes
Badia chipotle sauce
chickpeas
The best part? Leftovers! I'm a huge fan of leftovers. Sometimes I prefer them. Well, with tacos, the leftovers are so easy to take to work the next day: taco bowls!
Omit the tortilla, throw your leftover ingredients in a bowl, top it with sauce, and TA DA! Lunch.