Today we went to the dog park. It was a momentous occasion - neither dog had been before! The county we live in doesn't have a county accessible dog park, but now we have access to one that we can utilize.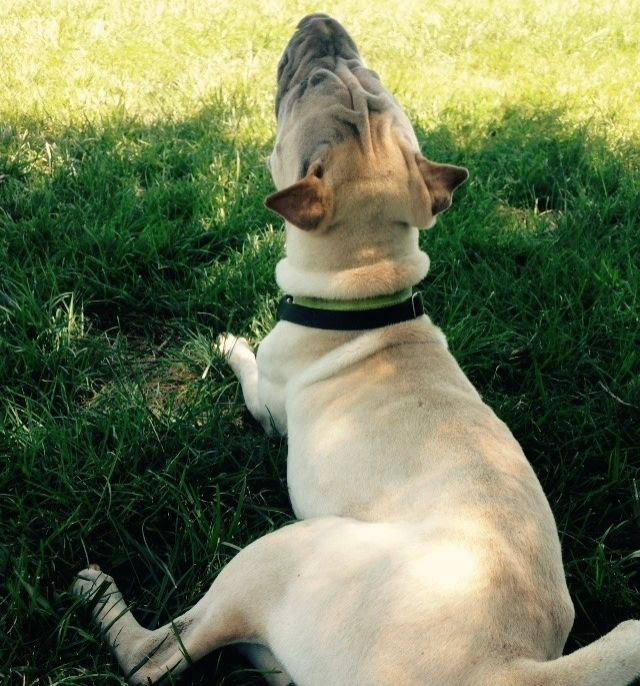 The park was well kept and very nice. It had a water fountain for creatures of the two- and four-legged variety. There was a covered trash can and access to poop bags. I'd been to dog parks before with none of those luxuries, so it was good to see.
There weren't any other dogs there today and we didn't stay long because it was around 88 degrees, but they had fun having a little freedom. They'd both have more if someone (ahem, Jeffery the wandering sharpei...) didn't run off every chance at freedom he got. We left a little earlier than I had anticipated, though, because someone pulled up with some very large dogs while we were lounging in the shade and since this was our first trip off leash and they were already tired and hot, I figured we should head home.
We'll definitely be back to visit on a cooler day! Right now, they're sprawled out on the bed fast asleep. Bums.