I scored 8% back via Ebates* when I ordered my Sephora birthday gift!
Via ibotta*, I made $2.50 at Walmart (which I still loathe, but they were the only pharmacy around that carried my cough syrup *eye roll*) and $2.25 at Target. Then I made $1.00 via Checkout 51, and submitted many receipts to ReceiptHog for points.
Between ibotta, Checkout 51*, and Target's Cartwheel, I scored a KidFresh meal for only $0.11!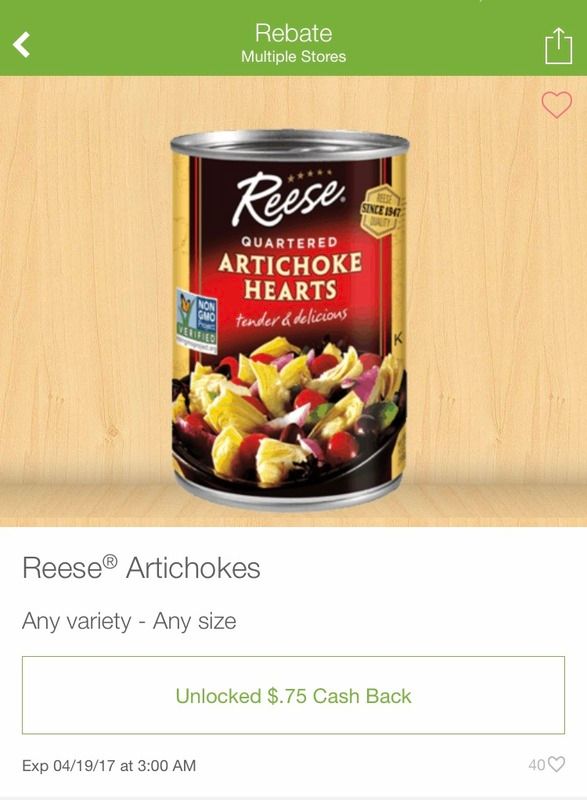 I took advantage of this artichoke hearts offer on ibotta. The rebate was for any size, any variety, so I picked up a smaller jar at Food Lion for $1.99. I had a $1.25 off coupon for future purchase I had received from a previous grocery run, so I used that and submitted the rebate for $0.75, making the little jar a moneymaker of a penny!
My beauty and personal care stash of products has been dwindling, but the money I'd normally spend on frivilous items has been nicely staying in my wallet.
Made a quarter on a tomato via Checkout 51 and a quarter on broccoli via Mobisave (use code AKHJYJNZ)*!
We took the boys to Maymont, packed a lunch and brought our own toys, so it only cost $1.50 to feed the goats and gas to get there and back. A frugal, fun trip!
I cooked the rest of a bag of black turtle beans I got on markdown. I stuck them in the crockpot with leftover no-chicken broth and threw in a ton of garlic. I've probably got five cups of black beans cooking up, so I'll definitely be adding those to a ton of dishes. They only cost me about $1.50 total!
N and I were thirsty while shopping for water shoes for the boys, so I used up some of the two Starbucks giftcards I got for Christmas, earned rewards stars, and kept the cash in our pockets!
Not Your Average Joe's sent me a $15 off coupon for my birthday, so when I went up to see Jess, we got dinner and split the bill - we ended up paying $9 each before tip! Considering my dish alone was $16, this was a great deal for the both of us and I'm more than happy to share my coupons!
I'm still packing my lunches and it's saving me at least $15 per delivery meal.
Have you saved or made some pennies lately?
Follow