In my weekly necessities shopping trip, I snagged a few cruelty free items from Target and Family Dollar. I'm a sucker for cheap beauty products!
I can't seem to stop myself from picking up
e.l.f.
items at Target. I snagged the
Lip Kiss Balm
in Bare Kiss, which is something I'd been thinking about since I've wanted a bit of color but not quite a gloss or lipstick. Then I saw the
Lip Color Remover
and thought about all those times I'd scrubbed my lips raw after wearing a dark lipstick. The last piece of the e.l.f. puzzle was the
Mineral Infused Mascara
in black, which is to supplement a absolutely terrible mascara I'm trying to get through now.
The rest came from Family Dollar, which I frequent because of it's convenient location. The little tweezers and nail block are to replace some aging pieces I have, and I grabbed the
White Rain Volumizing Mousse
because my locks are painfully limp on a regular basis. Sigh.
The
L.A. Colors
? I truly believe that their nail polishes are hidden gems in the beauty world. They're only $1, available in a huge variety of shades, and their ability to last a while and not chip is impressive. Since I'm growing out my nails, I picked up the
Calcium Treatment
for only $2, along with a dark red polish called Globe Trotter for the holidays. I also grabbed a twofer of
Eye Makeup Remover
and
Nail Polish Remover
pads.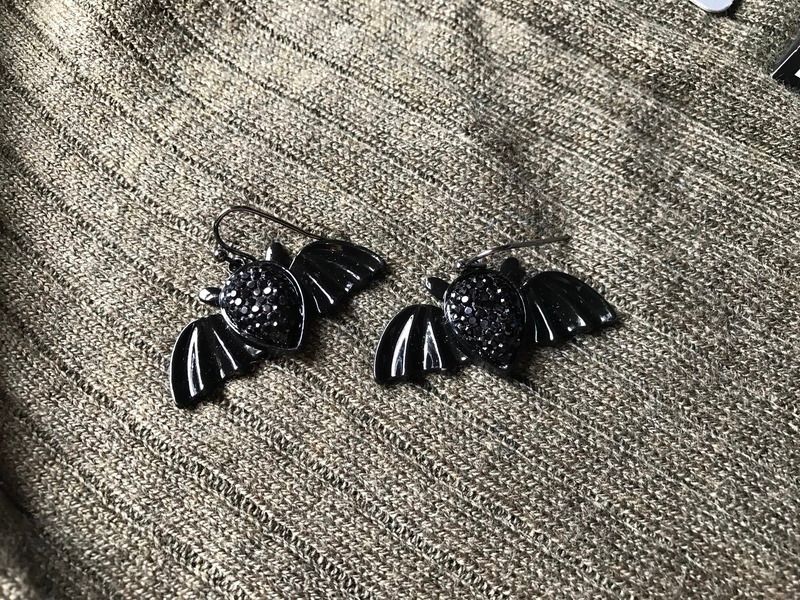 How cute are these little bat earrings? They're not a beauty product, but I love bats and these were on clearance at Target for $.69, so I grabbed them. Love!
Follow